To create furniture with good quality, of course, we must pay attention to the selection and processing of wood raw materials carefully and thoroughly. Often entrepreneurs or furniture companies do not pay attention to these things properly so that the products produced do not match the expectations or desires of customers. In the end, it will cause complaints from them which causes the purchase will not be continued in the future.
So, how do we choose & manage the right wood raw materials? We start by selecting the wood first. There are many types of wood originating from Indonesia such as teak, mahony, trembesi wood, Dutch teak, sungkai wood, mindi wood and many more.
All of these woods certainly have advantages and disadvantages of each. For PT. Chia Jiann Indonesia Furniture prefers using mahogany because in addition to its cheap price, mahogany wood is also lighter in character and the mahogany wood fiber is smoother when compared to teak. In addition, mahogany wood also has small pores so that the resulting furniture product is also very smooth. Mahogany is also very suitable if given a solid color.
Mahogany wood is in great demand and idolized abroad, especially in European countries. This is also one of the reasons why we prefer mahogany than other woods, because it is very suitable for our company that provides export services.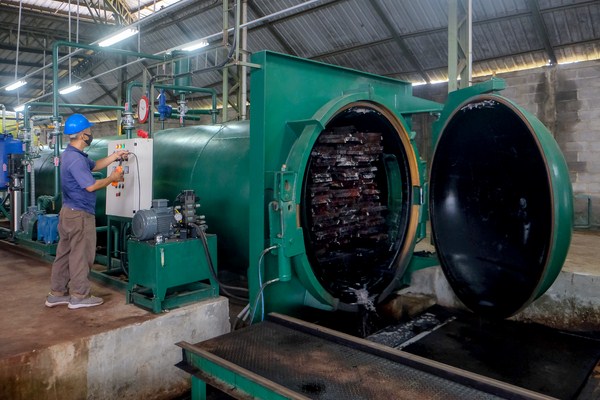 In addition, we must also pay attention to how to process wood raw materials properly in order to produce good quality furniture. At this company, we have been using vacuum technology for wood treatment from the very beginning. The process is by inserting the wood into a vacuum machine and given the chemical Bifenthrin (a Pyrethroid Insecticide) so that the wood can be avoided from decay, bacteria and pest attack so that the wood can be durable and long lasting.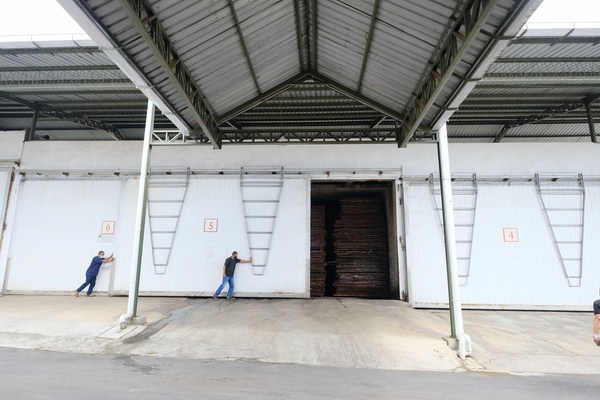 After going through the vacuum process, the wood is then dried in a steam drying room. Currently our company has 14 steam drying rooms each of which has a room capacity of 30 M3. The moisture level (MC) needed of our wood for furniture manufacture is 8-10%. To supply all these spaces, we use new boilers with higher efficiency and quality to save more production costs.
In conclusion, to produce a good product we must pay attention to the first step. Don't let wood that is of poor quality be found when it enters the production process, because all of that will affect the results of our furniture products.